Leadership
The leaders of Cogentrix are strategic, progressive and innovative professionals who embrace the evolution of power generation while maintaining a healthy infrastructure today for reliable power supply to our customers. Their diverse wealth of expertise positions us as a forerunner in the energy industry specializing in energy transition and development, acquisitions, finance, operations, and asset management.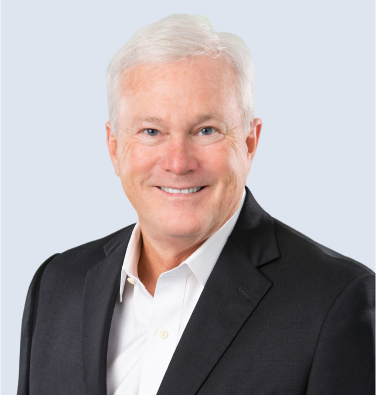 John Ragan
Chief Executive Officer
Read Bio
John Ragan




Chief Executive Officer
John Ragan, Chief Executive Officer, joined Cogentrix in 2017, with a sustained career in the energy sector and over three decades of leadership experience. John also serves on the Board of Directors of Cogentrix Power Holdings, LLC.
John began his career with Getty Oil Co.'s (now Chevron) upstream exploration and production division in 1983. He moved to the power industry in 1996, joining Mirant Corporation initially as Chief Commercial Officer for North America and then Chief Executive Officer, International Group. Following Mirant, John joined FPL Energy (now NextEra Energy Resources) as Vice President of Business Management for the northeast region, later becoming Vice President of Trading, Transmission and Operations.
In 2006, John joined NRG, where he held several positions overseeing diverse regional fleets of power plants, commercial activities and NRG's carbon capture business. He also served as NRG's Chief Operating Officer and President of NRG's Northeast and Gulf Coast regions. John left NRG in 2016 to join NextEra Energy, where he held a senior leadership position overseeing NextEra's U.S.-based oil and gas operations and midstream natural gas pipeline activities.
John has served as Chairman of the Board for the Houston Food Bank, the largest food bank in the U.S., and on the board of the Energy Institute of the University of Texas at Austin. He has also served as Chairman of the South Texas Project Nuclear Operating Company and was a board member of Perigrine Midstream Partners, an industry leader in high-deliverability, multi-cycle natural gas storage. He is a four-time recipient of Who's Who in Energy in Houston.
John holds Bachelor's and Master's of Science degrees from West Virginia University and an MBA in finance from Tulane University's A.B. Freeman School of Business.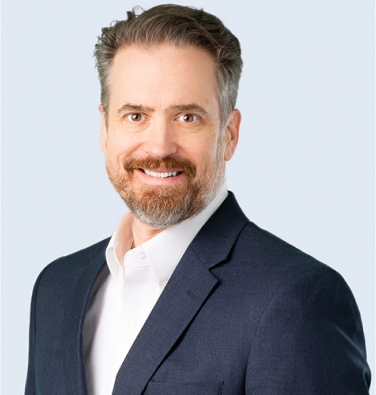 Jeff Ingraham
Senior Vice President - Chief Operating Officer
Read Bio
Jeff Ingraham




Senior Vice President - Chief Operating Officer
Jeff Ingraham, Senior Vice President & Chief Operating Officer, leads the Cogentrix operations, engineering, procurement, field services, EH&S, NERC compliance and IT. Jeff's team is accountable for delivering operational excellence at each of our facilities while creating value through plant improvement and optimization. 
Jeff joined Cogentrix in 2018, continuing a career that spans over more than 25 years of operations and technical leadership in the energy sector. 
Prior to Cogentrix, Jeff spent 16 years with Duke Energy where he held various leadership positions responsible for engineering, turbine maintenance, and environmental strategy. Prior to Duke, Jeff also gained combined cycle plant expertise with Florida Power and Light.  
Jeff provided technical leadership to the research and development of high temperature fuel cell systems and development with Plug Power. At Plug Power, he also was involved in the modeling and development of hydrogen production systems. 
Jeff holds a Bachelor of Science degree in Mechanical Engineering from the University of Florida.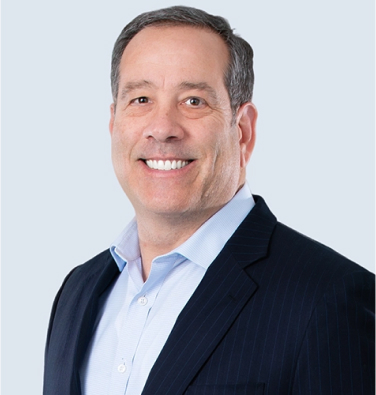 Kevin McCarthy
Executive Vice President - Chief Commercial Officer
Read Bio
Kevin McCarthy




Executive Vice President - Chief Commercial Officer
Kevin McCarthy, Executive Vice President & Chief Commercial Officer, joined Cogentrix in 2022. Previously, Kevin spent more than seven years at The Carlyle Group as a Managing Director where he provided strategic direction to the Cogentrix platform.
Prior to joining Carlyle in 2014, Kevin spent over 17 years with GE Capital's Energy Financial Services business in various roles of increasing span of influence and responsibility including both Chief Risk Officer of the Power Team and Head of the GE Capital Water platform. The combination of Kevin's Carlyle and GE Capital experiences provide Cogentrix with the leadership needed to enable Cogentrix to maximize asset profitability for its investors and pivot/transition the platform through the U.S. energy transition producing cleaner, more efficient power and renewables projects.
Additionally, during his tenure at GE Capital, Kevin oversaw teams that focused on development, acquisition and divestitures of assets including natural gas, water and mid-stream projects.
Kevin is responsible for the Origination, Mergers & Acquisitions, Renewables Development, Asset Management, Regulatory Affairs and Market Analytics teams.
He is a 1988 graduate of the U.S. Merchant Marine Academy and received his MBA from New York University's Stern School of Business.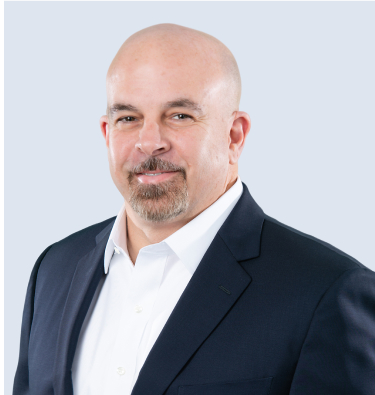 Jason Solimini
Senior Vice President - Chief Financial Officer
Read Bio
Jason Solimini




Senior Vice President - Chief Financial Officer
Jason Solimini, Senior Vice President & Chief Financial Officer, leads the organization's Finance, Accounting, Treasury, Tax, FP&A and Risk departments. He joined Cogentrix in 2016, following the Carlyle Power Partners acquisition and merger of Essential Power with Cogentrix.
Prior to Cogentrix, Jason was Chief Financial Officer of Essential Power, a wholesale power generation company owned by IFM Investors that engaged in the ownership, operation, and commercial management of over 1,700 MW of natural gas-fired and hydro-generating facilities in the Mid-Atlantic and Northeastern United States.
Jason joined Essential Power in 2008 and led the Finance, Accounting, Treasury, Tax, FP&A, Supply Chain and Risk functions after building out of the financial systems and the Finance, Accounting, Treasury and Settlements functions. During his tenure, he supported multiple refinancing efforts and bond offerings.
Jason previously served as Controller for LS Power Development, LLC, an independent power producer and developer that constructs and operates independent power generation facilities across the United States. He was also the Controller at New Jersey Resources (NYSE: NJR), a Fortune 1000 company that provides natural gas and clean energy services, including transportation, distribution, asset management, and home services.
Jason received both his MBA in Finance and Bachelor's degree in Accounting from the W. Paul Stillman School of Business at Seton Hall University.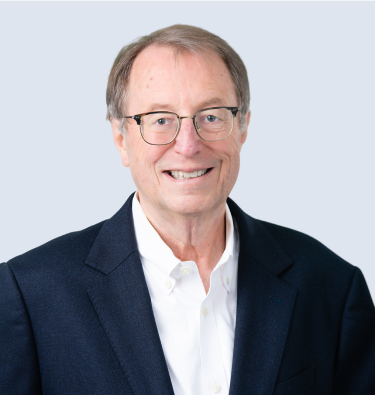 George Knapp
Senior Vice President - General Counsel
Read Bio
George Knapp




Senior Vice President - General Counsel
George Knapp, Senior Vice President – General Counsel, joined Cogentrix in 2019, having previously been a government attorney, law firm partner, and corporate general counsel. His career has focused on energy sector acquisitions and business transactions, corporate and project financings, joint ventures, and project development.
George has served as Chair of the American Bar Association's Section of Environment, Energy, and Resources. He has been listed in Law Business Research's International Who's Who of Project Finance Lawyers and Euromoney's Guides to the World's Leading Energy Lawyers and the World's Leading Project Finance Lawyers.
George received his Bachelor's degree from the University of California, Los Angeles, magna cum laude and Phi Beta Kappa, and his law degree from the George Washington University.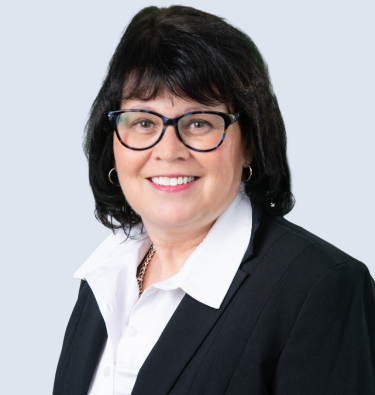 Linda Okowita
Senior Vice President – Human Resources
Read Bio
Linda Okowita




Senior Vice President – Human Resources
Linda Okowita, Senior Vice President – Human Resources, joined Cogentrix in 2004. She has overall accountability for all aspects of Human Resources across the corporation including, but not limited to, Strategic HR Planning, Benefits & Compensation, Mergers/ Acquisitions/ Divestitures, Employee Relations, Labor Relations, Leadership Development, Staffing as well as oversight of Payroll. Over the course of her career, she has held positions of increasing responsibility, servicing global Fortune 500 corporations and supporting and working with senior leadership teams and employees across the globe.
Linda earned her B.A. in Labor Studies (Human Resources Management) from McMaster University, in Ontario, Canada.